**Hope you all had a great 4th of July - saw some fireworks and ate some great food. I have my bestie, Amber, guesting today :) So excited to have her here!**
Hello foodie blog followers!
I'm Amber from My three bittles.

When Sarah and I discussed this guest post, I was beyond thrilled! I get half of my recipes from her! I recommend her recipe list to everyone and their mother's at least once a month!
Plus, I love Sarah so that didn't hurt the excitement any.

Today I'm gonna share with you a favorite of ours, PUFF BALLS!
Also known as a ghetto version of doughnuts.
I prefer to call them puff balls because they really aren't doughnuts.
Anyway, you'll need some biscuits, cinnamon, sugar, oil and a cookie cutter of some sort.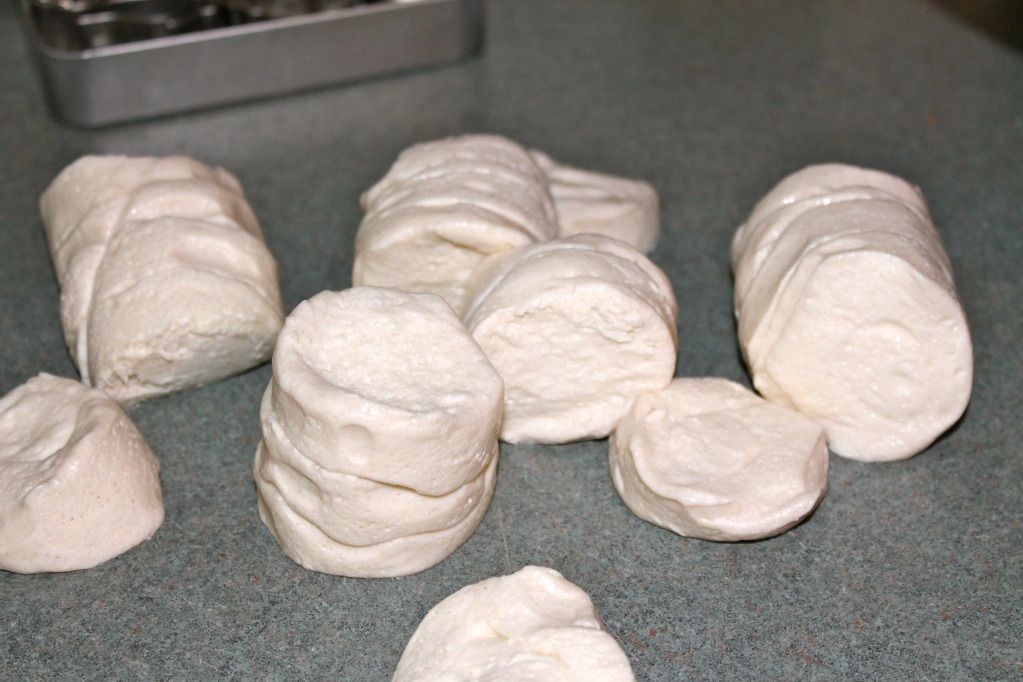 Cut shape out of biscuit. (I used cookie cutter shapes-hearts, stars, clovers, apples- because I knew the bittles would love it)

Pour enough oil into bottom of skillet to cover bottom plus a bit. (Should cover biscuit about halfway)

Heat oil to medium.
While the oil is heating, mix cinnamon and sugar in a small bowl and set aside.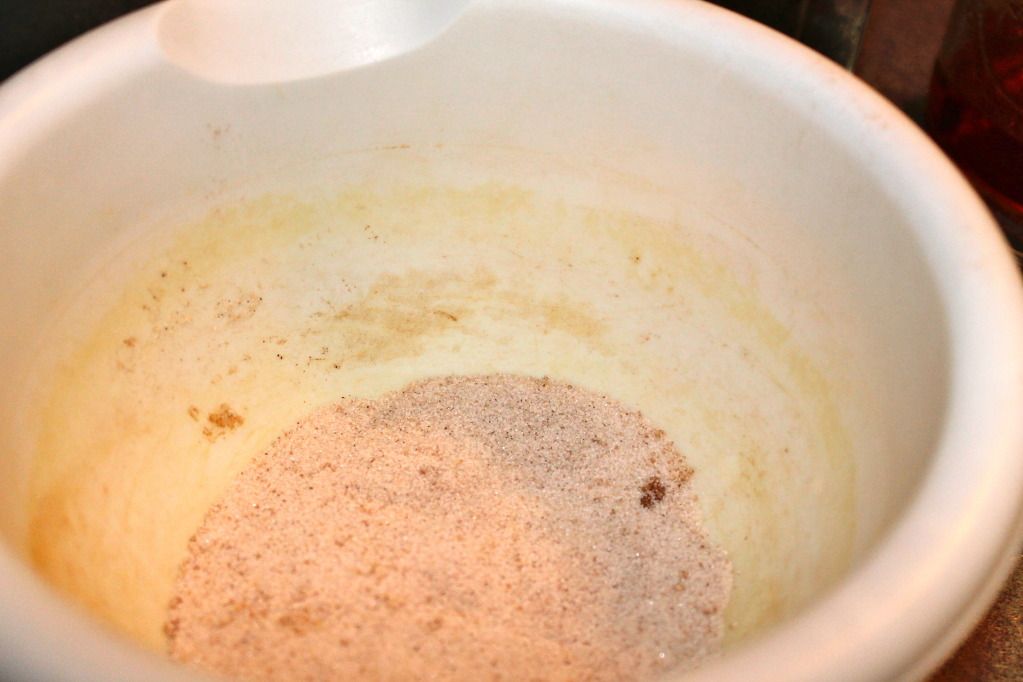 Pop in the dough in the oil.
Cook on each side til golden brown.
Pull out and place on cooling rack (or plate with paper towel, or whatever you have handy really) to let the oil dry off.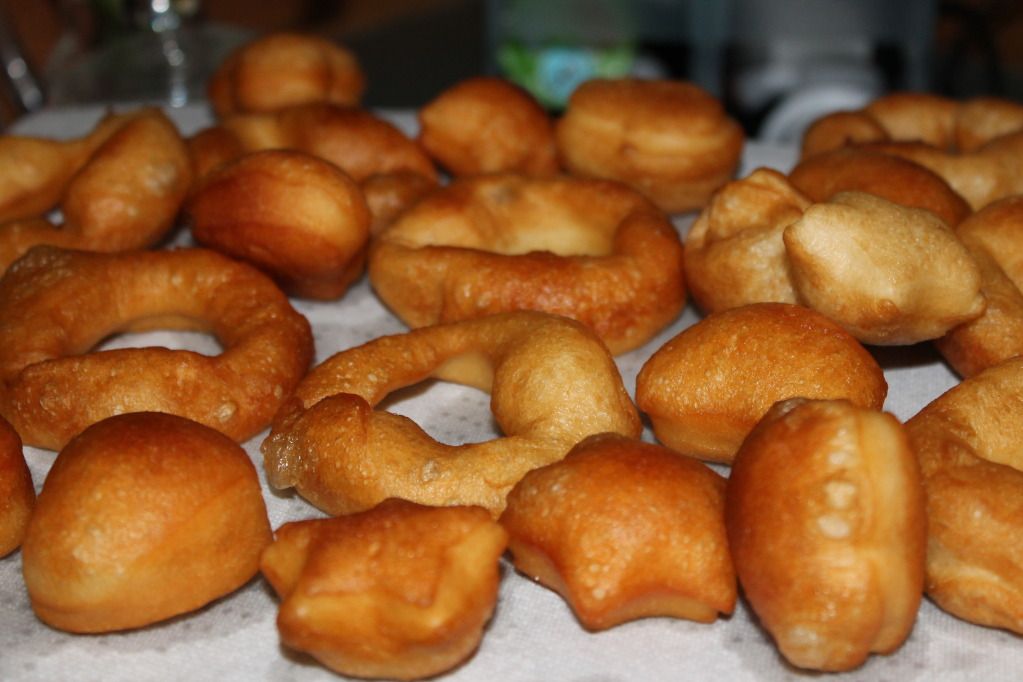 Toss warm into cinnamon mix.
And coat.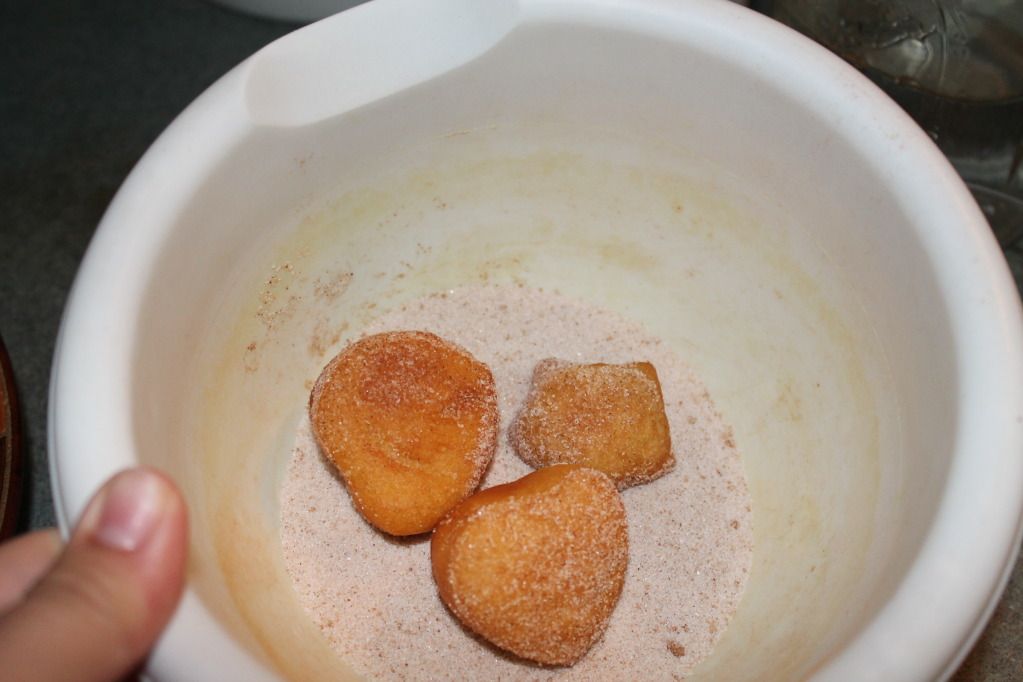 Serve and enjoy.