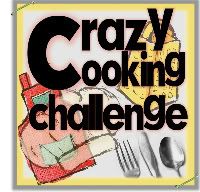 November is Mashed Potatoes Month - just in time for Thanksgiving planning, right? Today everyone participating is posting delicious mashed potato recipes. At the end of this post, you will find a linky list that showcases all the recipes that everyone participating has posted. Go vote on your favorite one! The ultimate recipe will be chosen next week!
This recipe comes from Sippity Sup. Initially the bacon and cheddar drew me in. You can never go wrong by adding in bacon or cheddar cheese. Never. It's a scientific fact. Next time I may use a little less cream cheese, as I am accustomed to using sour cream instead of cream cheese. Just a little personal preference. These mashed potatoes are on the line up for Thanksgiving. We usually do a collective Thanksgiving because all of the soldiers tend to be too far away from family and it's always better to surround yourself with good friends and good food.
(
Print
)
What you need:
5 lb. russet potatoes, peeled and cut

10 slices bacon, cooked until crispy and crumbled

8 oz. cream cheese

1 stick butter, melted

1 cup sour cream

1/4 cup minced chives

2 1/2 cups cheddar cheese

2 tsp. salt

1/2 tsp. pepper
Directions:
Preheat oven to 350. Place potatoes in a pot with enough water to cover it by 2 inches or so.
Bring to a boil and cook until they are tender. Drain and return to pot.
Mash the potatoes and then add the cream cheese, butter, and sour cream. Stir until well combined.
Add chives, 2 cups cheddar cheese, half the bacon, salt, and pepper. Stir.
Transfer to a baking dish and top with remaining cheese.
Bake for 30 minutes. Garnish with bacon.