December is Fudge Month!!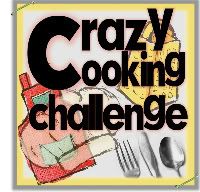 Doesn't that sound legendary? I love fudge! At the end of this post, you will find a linky list that showcases all the recipes that everyone participating has posted. Go vote on your favorite one! Even if you didn't participate, you can still vote. Even if you don't have a GFC account, you can vote. :) Next week, Tina will announce the ULTIMATE fudge recipe.
I had a bit of trouble this month. I had just made a
Rocky Road fudge
a couple months ago and I had chosen a mint chocolate fudge because I figured everyone would be making peppermint or candy cane for Christmas. I had all my stuff to make the fudge and realized that it didn't come from a blog. Shame on me! Luckily, the same exact day, Ashton from
Something Swanky
posted her
pralines & cream fudge
. I can't remember how I found her blog, but I am a very new follower. I saw her first page of recipes and immediately subscribed in every which way that I could. I still have yet to find the time to go through
all her blog's recipes
, but I am very excited to!
(
Print
)
What you need:
3 cups white chocolate chips (about a bag and a half)
1 can sweetened condensed milk
1/2 bag Kraft's caramels, melted
1/2 cup chopped pecans
1/3 cup toffee bits
Directions:
Melt chocolate chips and milk over low heat in a medium saucepan, stirring until smooth.

Pour into a wax paper-lined 9x9-inch baking dish.

Pour melted caramel over top and swirl with knife.
Get a couple good swipes from the bottom to make sure the caramel is incorporated at the bottom.
Add pecans and toffee bits. Press down gently so they stick to the fudge.

Chill for one hour and then cut into squares.